Chew cards are a great way to work out the best location for your backyard trap. This is especially helpful when you first start out trapping or if your trap hasn't caught anything for a while.
Installing chew cards
Start by placing the cards in areas where you suspect rat activity, eg. near compost or rubbish bins. Nailing it to a nearby tree or fence (at a height of 50mm-100mm) will help keep it secure. We suggest leaving it out for around 5-7 nights.

Identifying bitemarks
Rats
Mice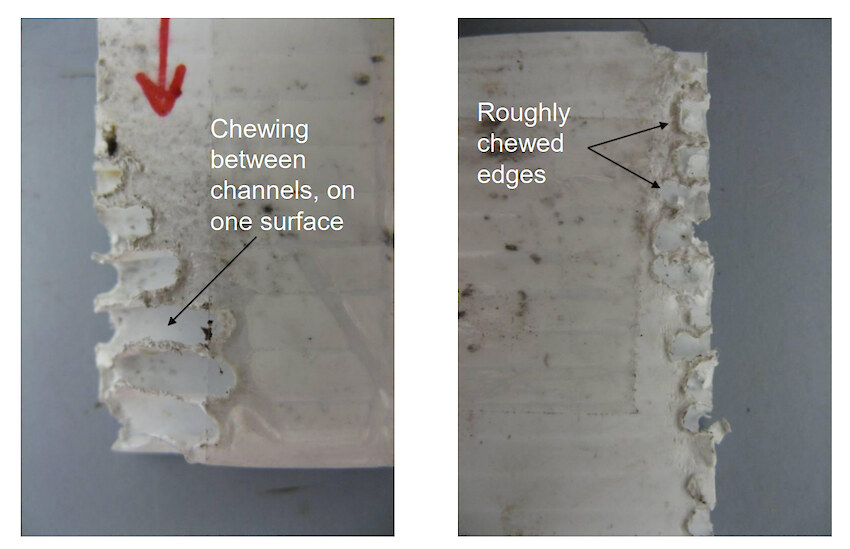 Other predators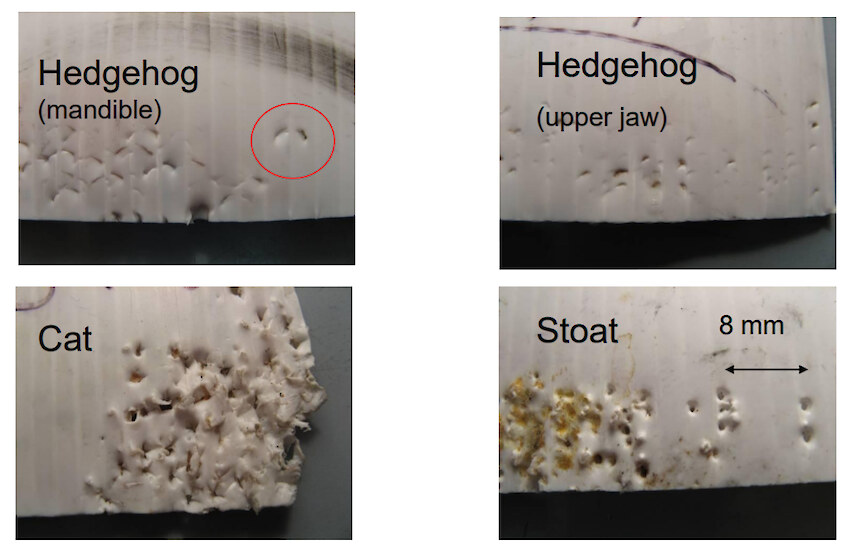 Other useful websites:
Greater Wellington Regional Council can offer free information and advice on how to control pest animals on your property.
Predator Free NZ has a wealth of info on their site about establishing a group, best practice trapping, recording and monitoring and good tools for schools.
ZEALANDIA Te Māra a Tāne has lots of info about backyard trapping, and you can also purchase traps from them.
Department of Conservation - Te Papa Atawhai has useful tips for trapping as well as some great educational resources for kids.
Pest Detective is a use online tool to help people identify the presence of pest animals.
Wellington City Council have produced this useful guide to learn more about encouraging Biodiversity on your property, which includes information on how to control pests.
Landcare Research - Manaaki Whenua has developed a decision support system for larger landowners and care groups wanting to undertake pest animal control. This framework may help with the planning of control operations for some of the common vertebrate pest species.